חדשות
פורסם בתאריך October 15 2023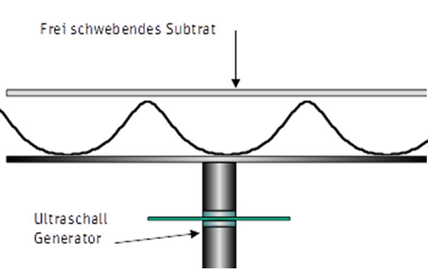 ZS-Handling Technologies GmbH develops, produces, and sells components and systems for industrial handling devices based on Ultrasonic Suspension Technology. Our patented technology makes parts float and enables contactless handling of workpieces. This technology can be applied in nearly all industries when it comes to ultra-clean handling. With our ultrasonic bearing...
פורסם בתאריך July 09 2023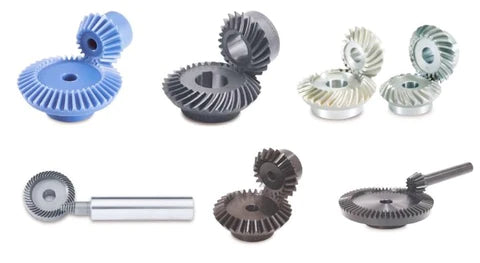 The Japanese manufacturer KHK offers a variety of high-quality bevel gears that are readily available. Bevel gears, are typically provided as a pair of gears and are designed to transmit torque between two intersecting and perpendicular shafts. Bevel gears can be categorized into the following 3 groups: Straight bevel gears...
פורסם בתאריך June 11 2023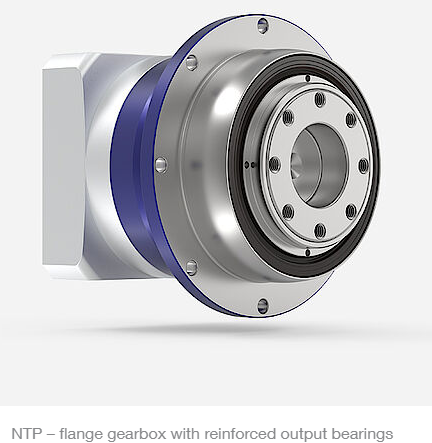 Wittenstein Alpha represnting the revolutionary NTP planetary gearbox, featuring an output flange, builds upon the well-known output geometry of the highly regarded TP+ gearbox. By incorporating reinforced roller bearings on the output, the NTP empowers the handling of exceptionally high external forces. Complemented by advanced tooth design and an impressive...
פורסם בתאריך June 11 2023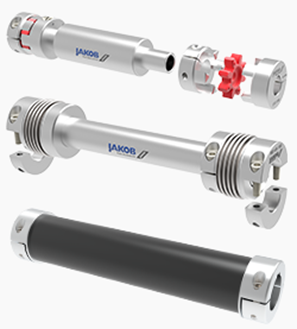 The German manufacturer JAKOB offers unique solutions for flexible bellows couplings. JAKOB specializes in producing bellows couplings for over 40 years. The bellow coupling uses a thin-walled, flexible bellow to compensate for misalignment between the shafts and to absorb shock and vibration. The bellows are made of high-grade stainless steel...
פורסם בתאריך February 26 2023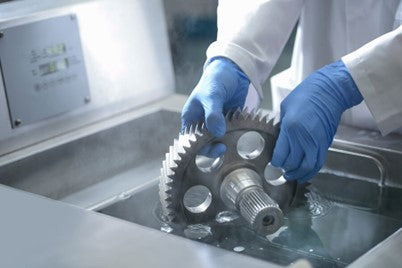 KHK Japan, a leading manufacturer of gears, offers a range of surface treatment solutions designed primarily to improve corrosion and wear resistance, as well as to enhance the quality and performance of gears: Electro-galvanizing - a coating to prevent corrosion in steels. The coating gives the gear a smooth and...
פורסם בתאריך December 29 2022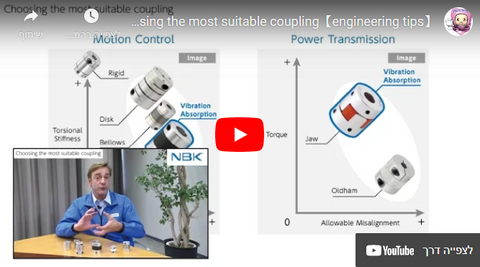 There are many different kinds of couplings. Today, I would like to explain the basic points on how to select the most suitable couplings for your needs. In general, the word "coupling" means a component which connects two rotating shafts, including large "shaft couplings" made of cast iron. Today, I...
פורסם בתאריך December 29 2022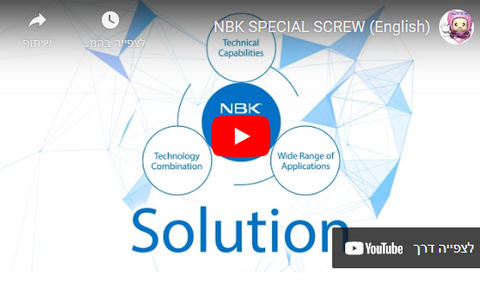 NBK's special screws will support customers around the world with SOLUTIONS via their "Technical Capabilities", "Wide Range of Applications", and "Technology Combinations"
פורסם בתאריך December 22 2020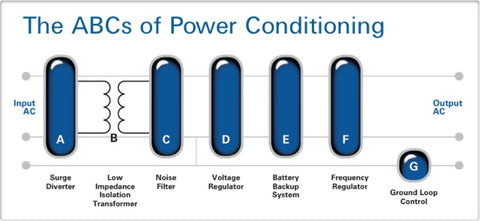 On July 13th 1977, a blackout accord in New York City. The power stopped for about 25 hours. This blackout happened due to 4 lightning strikes hitting high power lines and a power plant. Due to this blackout a 300 million USD damages were reported (from Wikipedia). This phenomena of...
פורסם בתאריך November 03 2020
Expanding shaft One of the most common automation components in the printing, packaging, and stickers industry, is the Expanding shaft. Expending shafts are used in shafted winding applications, to unwind and/or rewind web material. These shafts expand to grip the inner diameter of a core, to move and place steadily...